Shopkeeper Profit and Loss Page
Forget the incredibly limited financial data that Seller Central offers you; with Shopkeeper, you get a full profit and loss breakdown that shows you exactly how much your business is really making.
In your Shopkeeper P&L page, you'll get the exact same financial information we show you on the Sales page, but broken down into full detail and set out in an easy-to-use and read spreadsheet.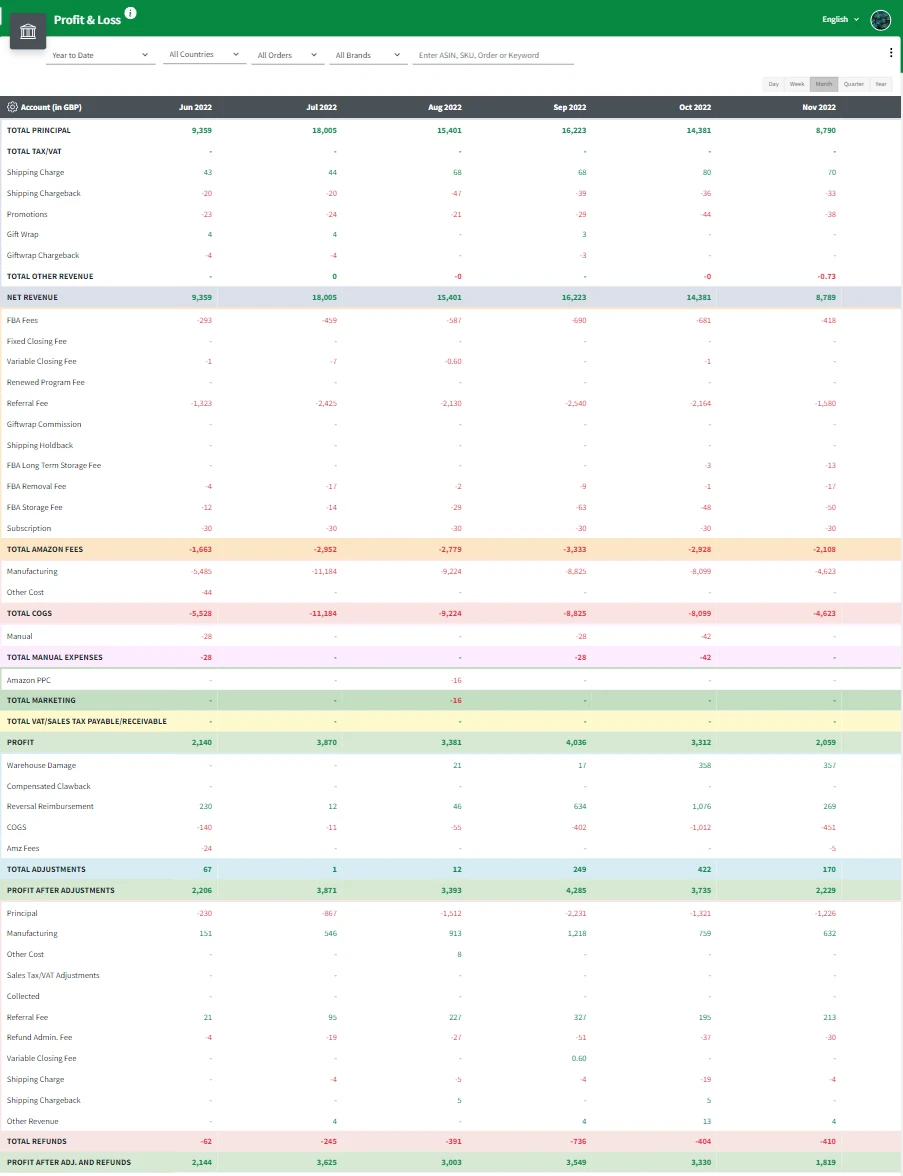 As always, you have the Shopkeeper filters you know and love, including time period, marketplace, order type, and brand.
And you can then choose whether to see your P&L grouped by year, quarter, month, week, or day.

To make it easier to see each category and so that every revenue and cost gets its own line, your P&L is split into color-coded sections:
We offer added customizability here via the gear icon, which lets you choose whether to include VAT / sales tax and whether to merge refunds into your sales figures or to show them separately instead.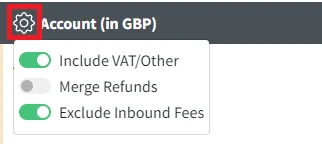 The final profit figure will always remain the same; you just have flexibility in how you want to see the impact of tax and refunds on your profit figures.
Finally, if you want to slice and dice this data further, you can export a CSV file using the three-dot icon in the top right: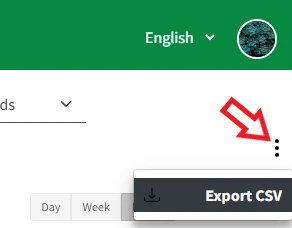 Click here to go to your Shopkeeper P&L page now.