Shopkeeper Dashboard Sales Widget
On your Shopkeeper Dashboard, customization is the name of the game.
And this includes choosing how much detail you want to see on your Sales widgets.
Do you want a simple overview showing sales, revenue, and profit?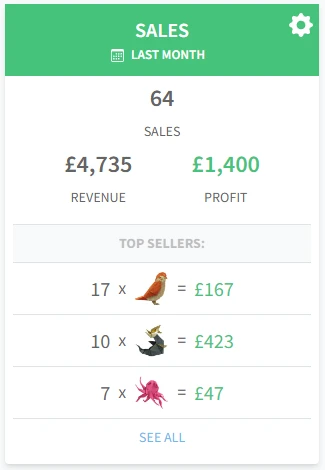 Or do you want to see more detailed financials, including revenue per unit, ROI/margin, and refunds?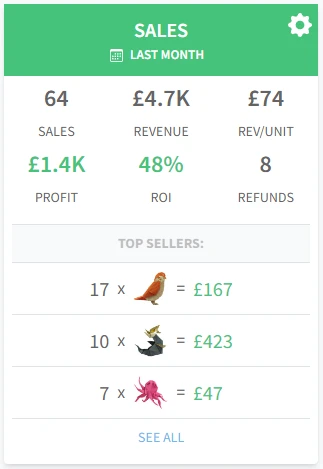 Whatever you prefer - with Shopkeeper the choice is yours!
Simply click on the filter toggle at the top right of your widget and set the "show more" option on or off.
From here, you can also use the filters to select a marketplace, order type, and date range for your sales widget.
These settings will be saved, and we'll display your selections at the top of the widget so you know exactly what data you're looking at.
For example, if you chose to see FBA sales in the UK last year: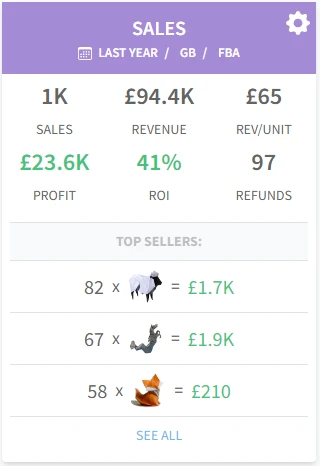 And what's more - if you click on this widget you'll be taken directly to your Shopkeeper Sales page with all the exact same filters pre-selected.
Click here to customize your own sales widget now.
And that's not all, we have countless other widgets available on your dashboard page. Check out our full guide to them here and start creating your own perfect seller dashboard.