Amazon FBA Small & Light Program with ShopKeeper
Amazon FBA Small & Light Program is easy with Shopkeeper
One of the most important aspects of being a profitable Amazon seller is correctly understanding and predicting your profit margins. We all love to hate (and hate to love) the Amazon FBA Calculator and one of the reasons for this love-hate relationship is that the estimates from that calculator are not always helpful.
It is Absolute Amazon FBA Frustration (hey, that's a new acronym: AAFF!) when our sales are not yet shipped, but rather in pending status, and we are not given accurate fulfillment fee estimates to determine our profitability.
In the case of Amazon's Small and Light Program, also called SnL, the Amazon FBA Calculator can be thrown out the virtual window. The Amazon FBA Calculator does not take into account Amazon SnL fees. Using that will give you an inflated the expectation of fulfillment costs. Not good!
For those of you that don't know, Amazon Small and Light enables sellers to save money on fulfillment costs by offering standard pricing based on the size and weight of the item. Here is how & when it can apply:
For all items that are 16 x 9 x 4 inches or less and weigh under 4 oz, they can be fulfilled at a flat rate cost of $1.97.

If the weight is greater than or equal to 4 oz, but lighter than 10, the flat rate cost of fulfillment is $2.39.

In addition to the size and weight limitations, products eligible for SnL must also be priced below $7.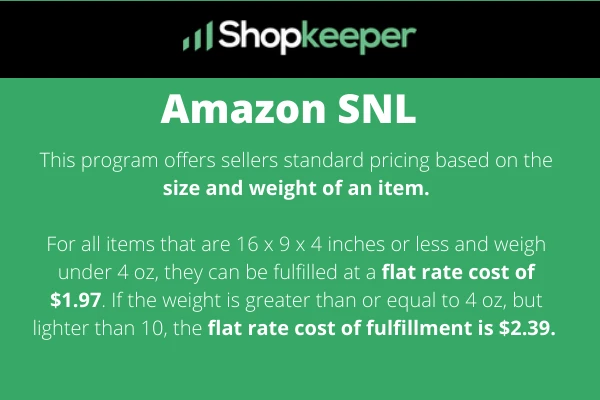 How Shopkeeper Helps with Amazon SnL
While Amazon SnL has been a dream for many Amazon sellers, it has been somewhat of a nightmare for those of us that are looking to know our fulfillment costs right away. At Shopkeeper, we recently launched a new feature that calculates the fulfillment costs for Amazon SnL in record time. Now the waiting game is over and you can view your costs and profits much faster, and also see the most accurate data regarding your fees and profitability.
In order to calculate fulfillment costs our Amazon seller software uses historical data from Amazon to estimate these costs for you. Once you have already sold specific ASINs via Small and Light, Shopkeeper will flag that product asSnL and immediately calculate the shipping cost for you based on your historical data even when the order is still only in pending status. No more waiting around for the order to ship.
Here is how it appears for an example pending order. Clear as day, easy-peasy!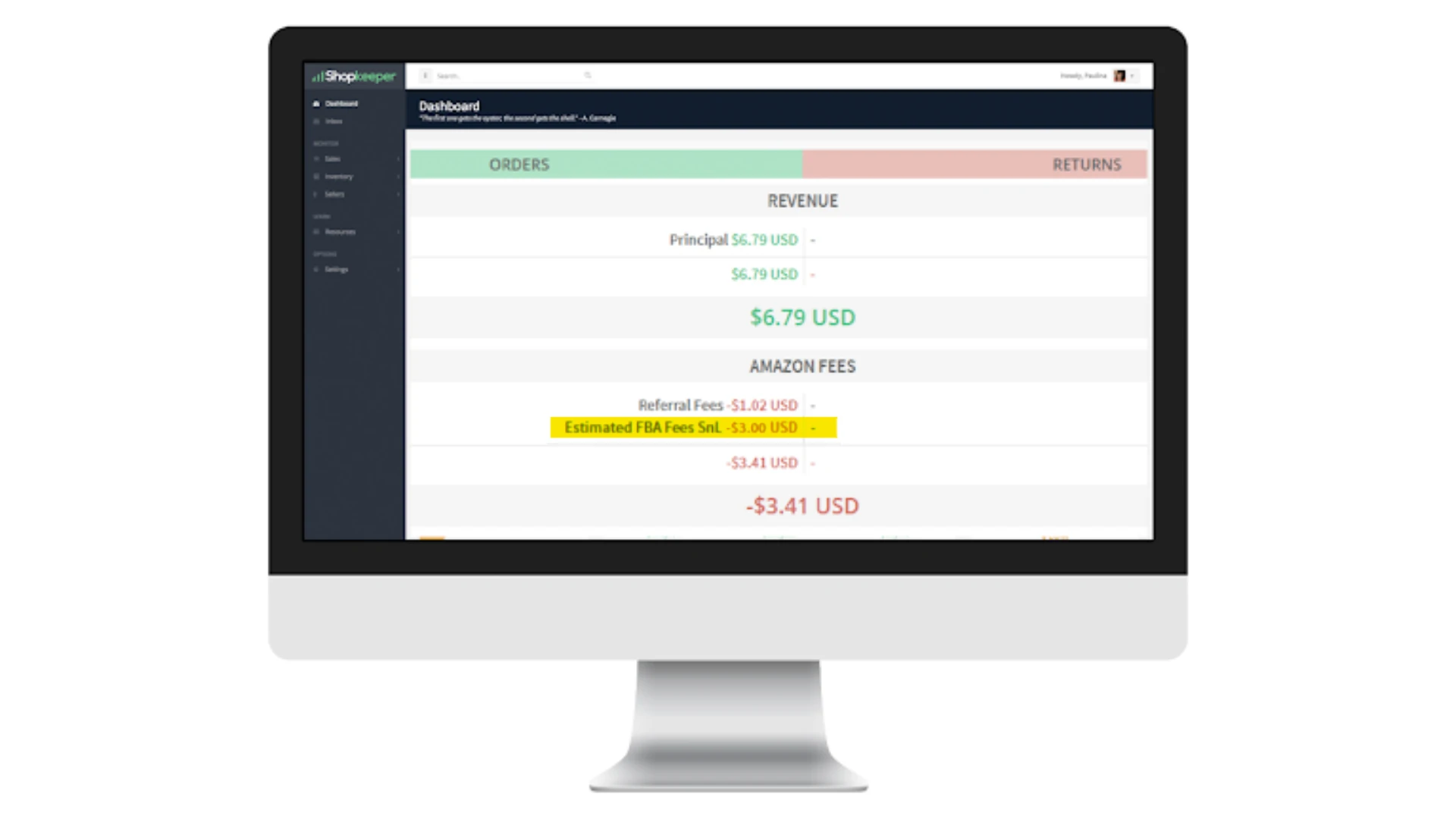 To get started viewing your Amazon SnL fees, head over to the profit and loss area on the ShopKeeper dashboard. From here, you have several options to drill down and view your profits and losses. You can select your timeframe, which marketplaces and even filter by specific ASIN's or SKU's to get the exact data that you need. There you have it! Now you can keep up to date with Amazon Small and Light fees using Shopkeeper!