See exactly how much Profit you made on Amazon
Takes into account Amazon Fees, PPC Spend, Manufacturing and Shipping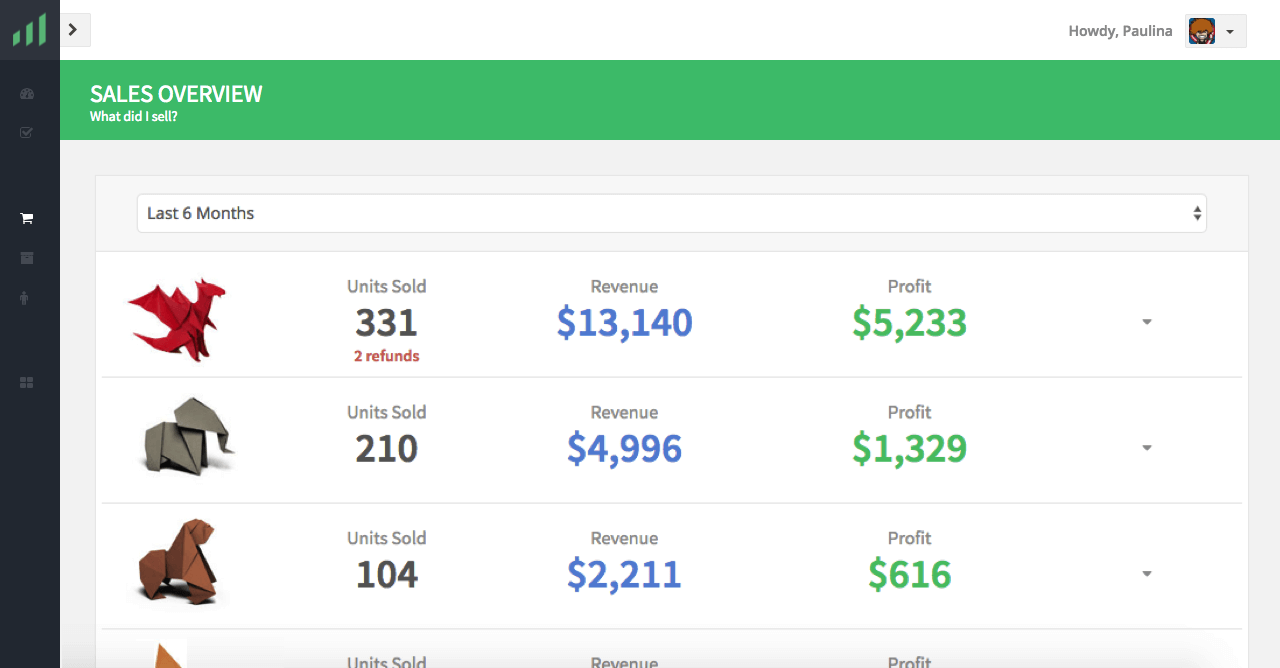 On Mobile
You can easily check your stats on your mobile.
No need to side-scroll or zoom anything.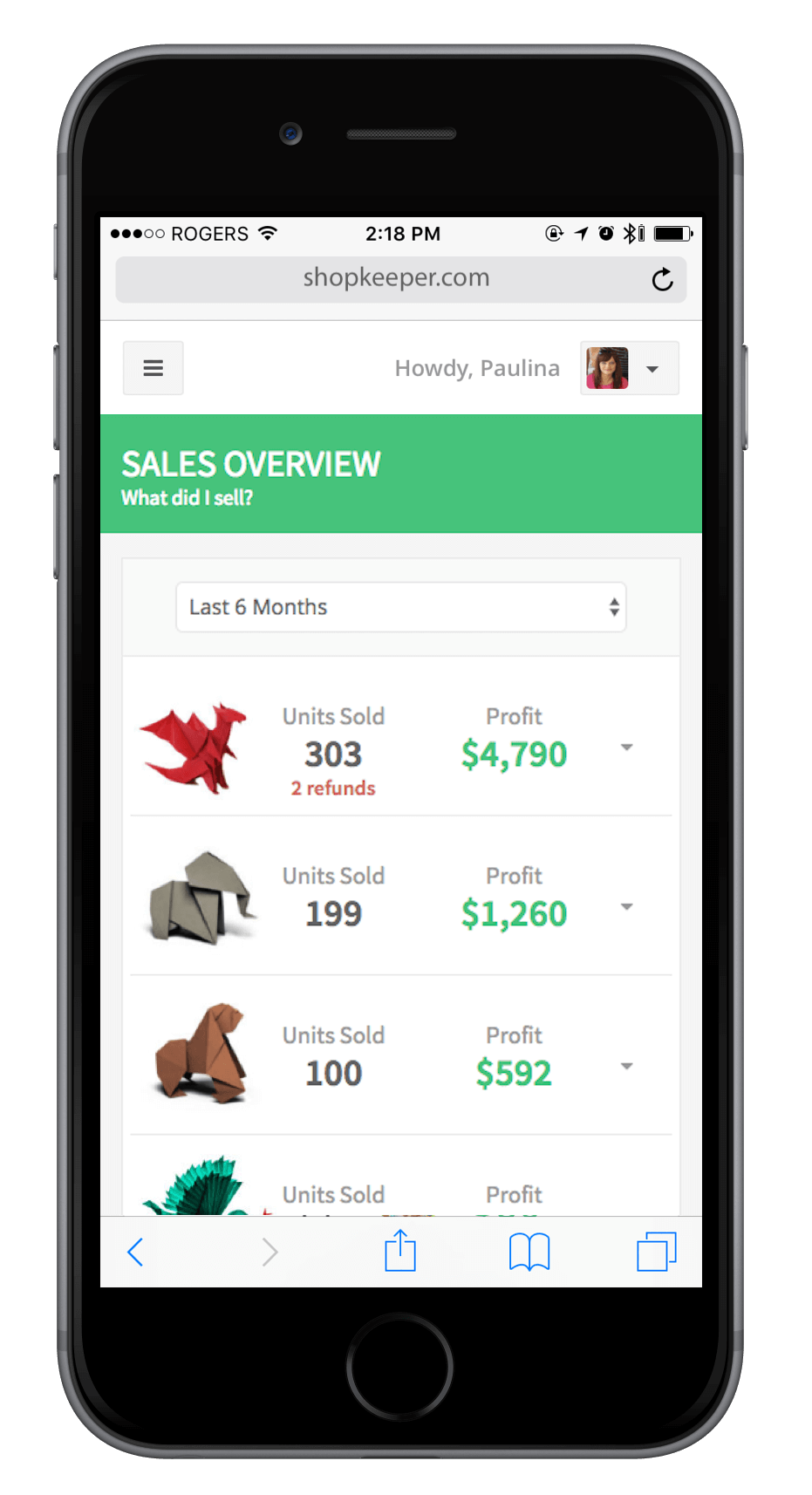 Your sales from all Amazon Marketplaces are summed up
You can expand each row to see the breakdown by country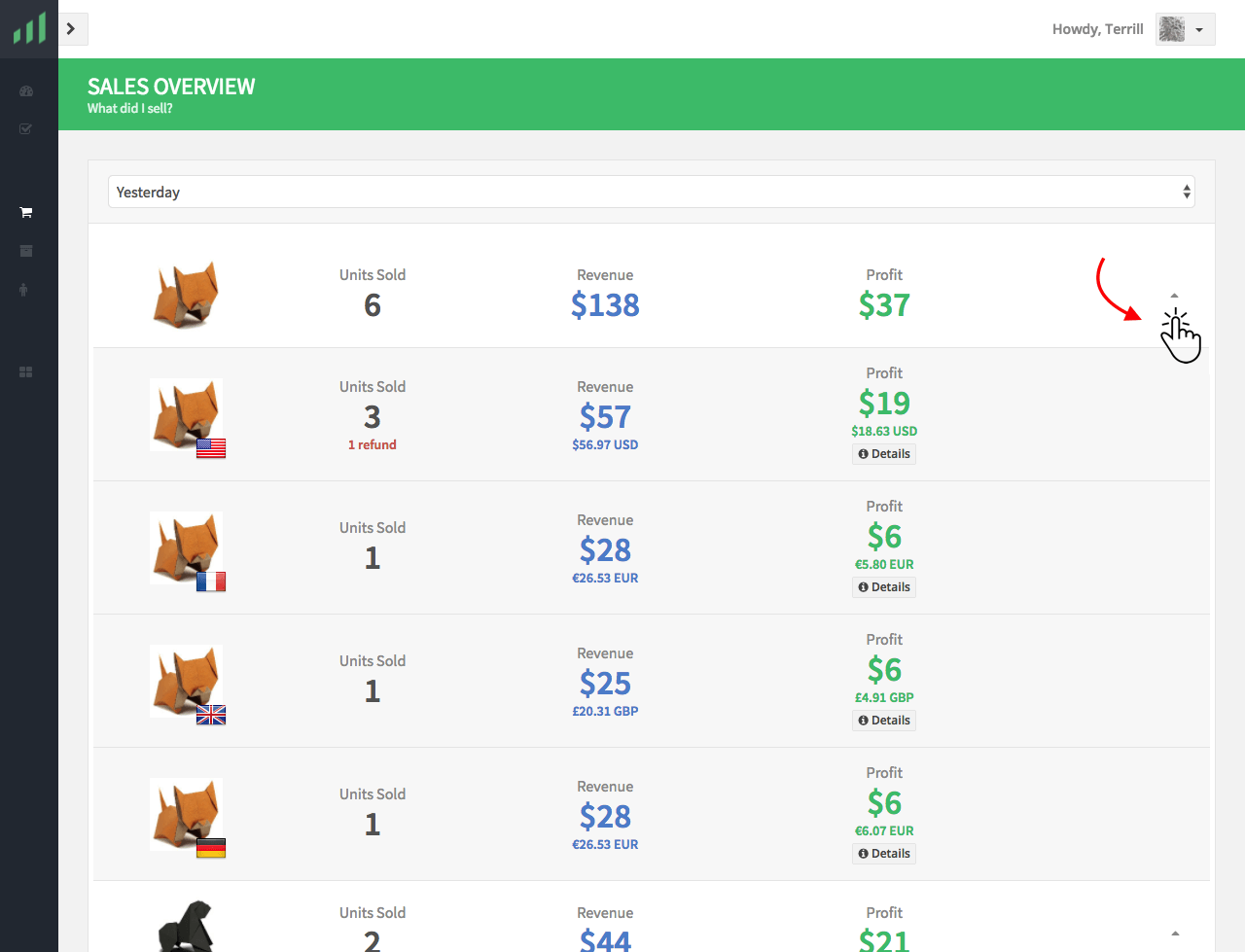 Detailed Expenses
You can see a list of all your expenses for sold products.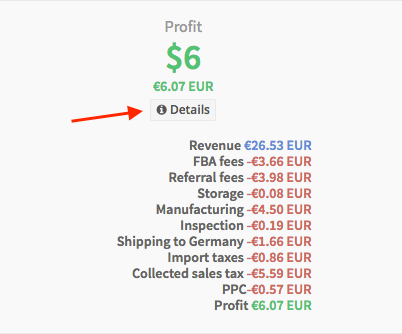 Shopkeeper Checks for new Sales automatically for You
Every 5 Minutes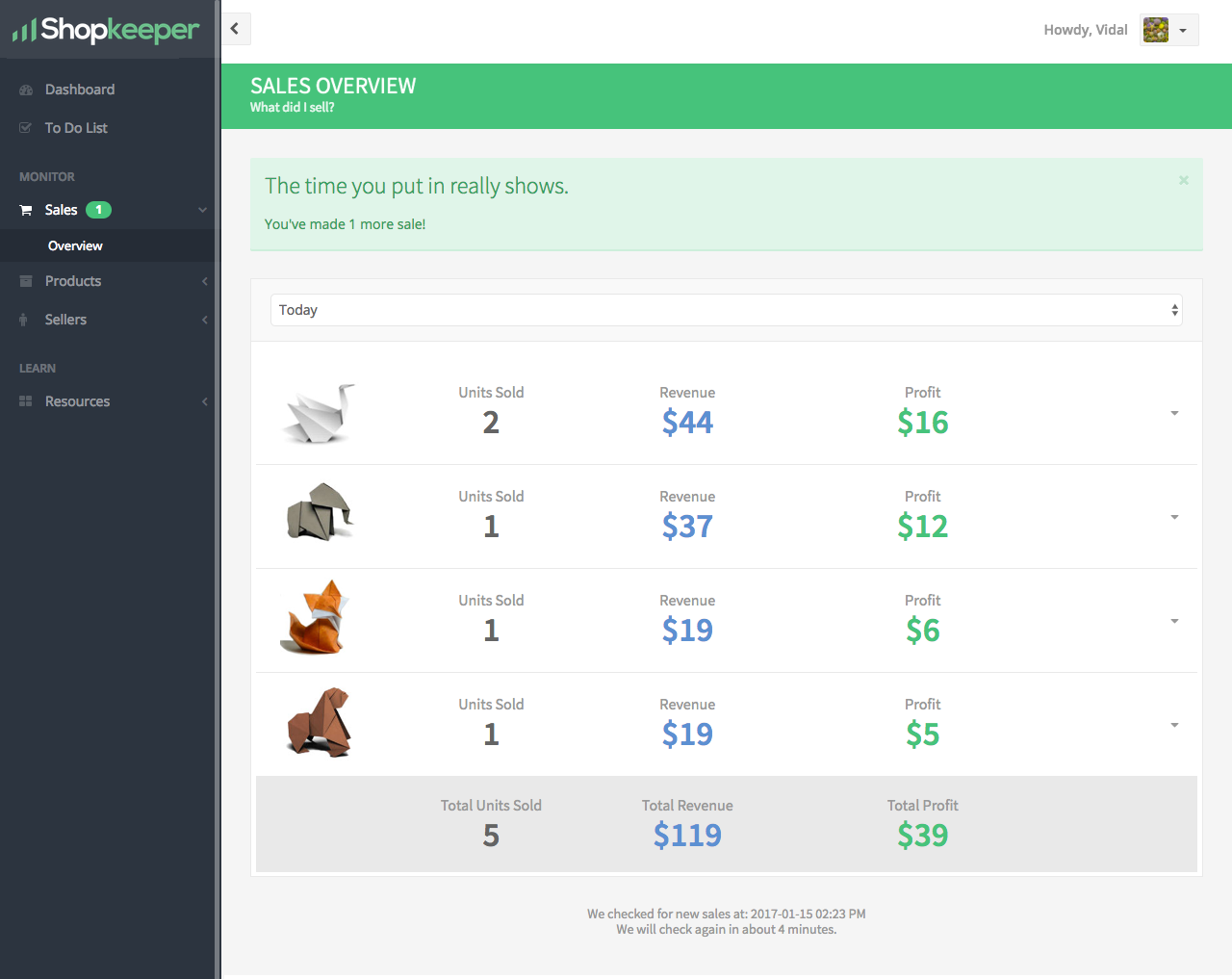 Another Tab
Leave Shopkeeper open in another tab, and it will notify you when a new sale comes in.

Ka-Ching Sound
When you make a new sale, you will hear a Cash Register Sound.
Unseen Sales
When you are back from being away for a while, you will see how many sales you missed.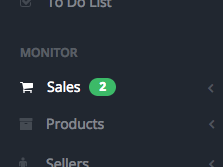 Your Dashboard shows Most Important Numbers
You can check how today compares to yesterday from here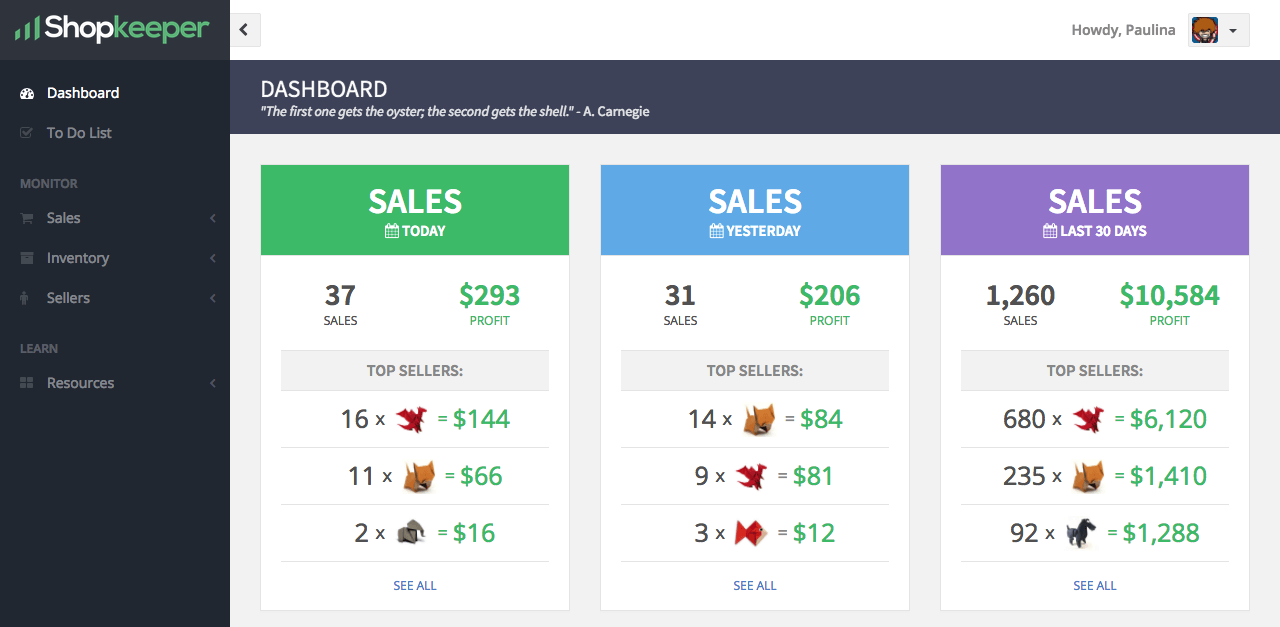 Widgets
Plenty of interesting widgets. Nice overview of your Amazon business.